Trusted By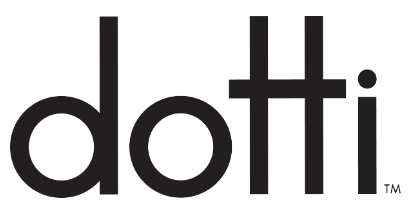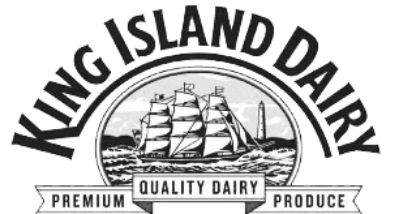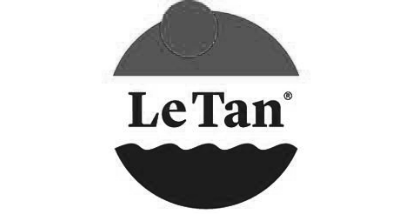 INSTAGRAM MANAGEMENT
Ready to take your Instagram feed to the next level? Our unmatched eye for detail and design will help bring your creative vision to life. Stand out from your competitors with a feed that pushes the boundaries and sets new standards.
Instagram is our speciality, and we're leading the pack when it comes to unique and creative feeds for clients across the fashion, beauty, and lifestyle space. Anyone can just give you ideas. We give you game-changing ideas, put them in place, and get you results. Win-win.
Learn more >>
INFLUENCER MARKETING
Influencer Management is one of the quickest ways to get your brand noticed by a new generation of consumers. With an in-house, unique perspective on influencer marketing (we've been influencers as well as worked with them), we create one-of-a-kind strategies that engage your audience.
With clients such as Uber Eats, L'Oreal, Dotti, Portmans, and Just Jeans under our belts, it's safe to say, we know what we're doing.
Learn more >>
LINKEDIN MANAGEMENT
Break ahead of the pack and become a respected leader in your industry. Our LinkedIn strategies focus on both personal and business branding, perfect for getting you in the face of peers, management, and industry leaders.
We work to generate you leads, grow your network, and get you seen and noticed by the right people. We've personally tried and tested strategies, so we know what works to surpass the competition, and to keep you growing and breaking boundaries in your industry.
Learn more >>

MARKETING STRATEGY
Want to get maximum results on your budget? Our marketing strategies are carefully tailored to make the most of your money, reaching objectives, and getting you noticed in the process. We are the experts in ground-breaking marketing strategies and our passionate team
are extensively experienced across a wide range of industries.
We are ready to use this knowledge and forward-thinking approach to propel your brand forward, leaving your competition for dust.
Ready to change the game? Let's work together.
CONTENT & VIDEO PRODUCTION
If you're going to stand out online, you need quality content. Let's face it, people are visual. Our talented in-house photographers and videographers work hard capturing studio and lifestyle imagery, producing content that'll help you stand out and cut through the noise.
Whether it's an engaging video to post to LinkedIn or stunning product photography, our talented team will get you noticed. Quality content will showcase the best of what you have to offer to all your potential new audience, and make them listen to what you're trying to say.
Our recent work
Le Tan
Le Tan is one of Australia's most iconic fake tan and sun protection brands. Launching in 1977, Le Tan have prided themselves on creating innovative products which allows your skin to glow all year round. Le Tan engaged CODI™ Agency to help promote their new product range. We engaged 20+ micro-influencers and macro-influencers to post about their new range for summer. These influencers created on-brand content which not only promoted the new products, but also gave Le Tan content to share on their digital channels.
1M
INFLUENCER AUDIENCE
Total potential audience of influencers engaged
100%
MORE VIEWS
Doubled the target amount of impressions
34%
MORE AUDIENCE
Total potential audience was 134% of the target
View case study
BRAND AMPLIFICATION
WHAT WE DO
Want to amplify your brand to your target market? You've come to the right place. We'll put together an effective strategy to not only reach your audience, but to effectively engage them too.  How do we do this? Simple.
CONTENT CREATION
We will bring your creative vision to life by creating on-brand photography, videography, blogs, copywriting and graphic design that will help you stand out in the market.
We use our industry knowledge to create content that is designed to engage, educate and inspire.
SOCIAL MEDIA MANAGEMENT
We live and breathe social media so we can help your brand reach the right people in the most engaging way by helping you manage your social media. 
We not only implement industry best practice, but we think outside the square to ensure you stand out from your competitors.

Influencer Campaigns
We have worked on some of the biggest influencer campaigns in Australia and can help your brand reach the right audience through influencer posting.
We also help you work with the country's top creators to create content for your brand which can be utilised across all of your platforms. 
WHAT OUR CLIENTS ARE SAYING
"This influencer program has been extremely successful for us at Uber Eats. I think the biggest thing for me is that it is being seen globally as a leading opportunity that we can take to other regions around the world."
"The CODI™ team always go above and beyond the call of duty to deliver exceptional results. I have benefitted enormously from their strong creative skills, widespread relationships and marketing expertise. I am so grateful to have the ability to work with them."
"I've had the pleasure of working with the CODI™ team across multiple brand and product campaigns. They are always very proactive, transparent with communications, provide in-depth reporting and expectations every time. My number one agency!"
"Thom, Lisa and the CODI™ team are super creative and collaborative, which carries from concept through to execution and understand how it needs to work within the broader digital program. We enjoy our working partnership and could not speak more highly of them."
"We have been with CODI™ for over two and a half years now. The team have really helped us stay on top of all of our social media accounts. It has been great having a team that truly cares about our needs as a business and making sure that we are fully satisfied and keeping up with the trends."
WORK WITH US