SKYROCKET YOUR BRAND'S REACH WITH TRENDSETTING VIDEOGRAPHY SERVICES
"CODI Agency's creative approach, support and dedication has been of monumental support to innisfree, playing a big part in achieving a successful brand launch in Australia. We've developed a great partnership with their very talented team and we look forward to our continued relationship across digital channels."
NIKKI NOVAKOVIC – INNISFREE MARKETING & PR MANAGER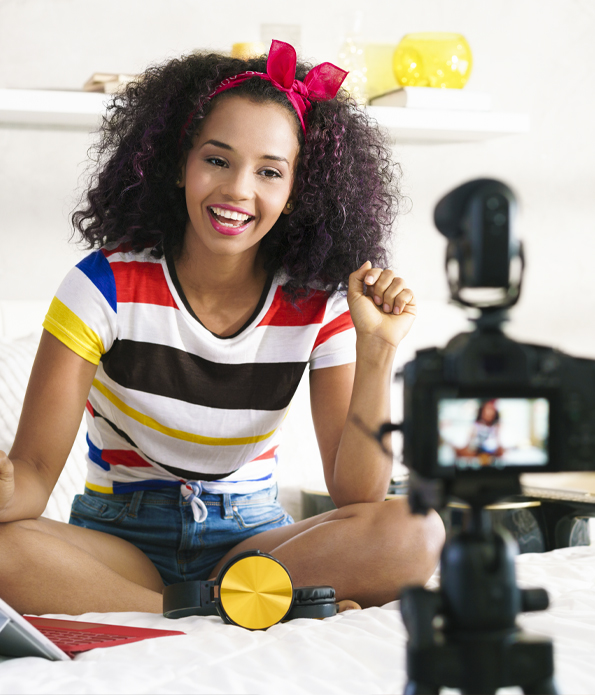 THE GROWTH OF SOCIAL MEDIA VIDEO CONTENT
As more and more people have gained access to smartphones and rapid-fast internet, video content has quickly become the primary way people want to consume information online. With the average person estimated to watch 100 minutes of video content every day, ensuring your brand's videography looks incredible across social media and your other digital platforms is essential to success. With product videography offering a dynamic way to showcase what your brand has to say, it's not hard to understand why many top companies are placing their focus on videography services.
At CODI, we specialise in bringing your brand to life with first-rate social media video content and product videography. While creating high-powered video content is more time-consuming than still images, a successful campaign goes a long way in impressing your target market and boosting your appeal across the internet. Plus, video content can be adapted to suit virtually endless concepts. Our talented team helps brands across the fashion, beauty and lifestyle industries produce everything from short and sharp snippets to full-length videos that offer consumers a wonderfully in-depth look at their products.
Whether you're looking to boost engagement across Instagram, Facebook, TikTok or LinkedIn, CODI's talented team will work closely with your business to develop a brand videography strategy that appeals directly to your customer's desires. As we help your business set goals, define your audience and create fascinating content ideas, we can also ensure you gain traction on social media while monitoring your campaign's success to deliver future growth. Get in touch with the team at CODI to learn how our videography services will skyrocket your brand's reach today.
TRANSFORM YOUR CONTENT WITH ICONIC BRAND VIDEOGRAPHY
In this day and age, modern customers want to know who they are spending money with. This switch-up in the relationship between consumers and businesses has given rise to brand videos – a massively influential marketing tool that should showcase your organisation's values, culture and story. While it's also possible to communicate these things through still photography, brand videography offers greater flexibility in how companies can present themselves to their core customers. At CODI, we're passionate about helping brands explain what their company is all about in the most compelling way possible.
It's not just CODI that has recognised the importance of brand videography. Numerous studies have also found that 81% of people are convinced to purchase from a business after watching their brand video. Meanwhile, 90% of consumers say that video content helps them make the final decision about their purchase. With stats like these, it's hard to justify going without outstanding video content that explores the ins and outs of your operation. By offering genuine insight into your company's backstory and explaining the values that underpin everything you do, you have a great opportunity to convert one-time customers into dedicated fans.
With a bit of luck, these people will spread the word about your business to their friends, family and online networks. However, many of your key competitors are also working hard to push their values through high-quality brand videography campaigns, meaning you run the risk of being left behind. As video is only going to become more significant in the online world, consider partnering with the expert brand videography team at CODI. We'll give your business the best chance of skyrocketing brand awareness and boosting your conversion rate amongst your key target market.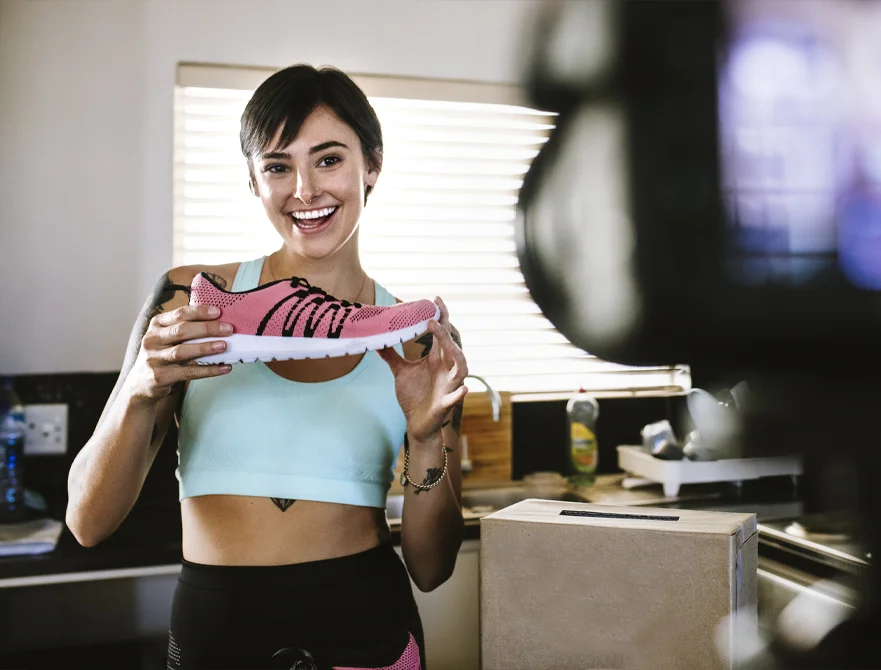 HIGHLIGHT WHAT'S SPECIAL ABOUT YOUR PRODUCTS TO CUSTOMERS
It doesn't matter what kind of product or service is being offered by your brand – producing an insightful video highlighting its strengths can put sales figures through the roof. But it's not as simple as grabbing your iPhone and pressing record. You want product videography that truly inspires customers and provides them with all the critical facts to alleviate any concerns that might stop them from clicking checkout on your website. Before you start shooting, understanding what your customers care about is vital. This is where the expert marketers at CODI can really lift your project to new heights.
While it's well and good shooting a product video that looks great – if it doesn't actually speak to your customers then it's missing the mark. Our product videography team designs its campaigns around a host of imperative data-driven findings that factor in everything from your customers' age and gender to their interests and salaries. With this crucial information providing a guiding light, we can take charge of your strategy by planning and executing an approach that is bound to excite your customer base and showcase how your products are a cut above the competition.
Throughout this process, we ensure everything we produce pairs elegantly with your already established brand voice, so we don't end up confusing your customers. However, we aren't afraid to push creative boundaries, as we always look out for fresh angles that will help your products stand out both on your website and in your target market's social media feeds. With so much competition fighting for attention online, having CODI's world-class product videography supporting your brand will deliver more growth and sales than ever before.
FIND THE PERFECT VIDEOGRAPHY TEAM FOR YOUR BRAND
Don't leave your brand and product videography work to a bunch of amateurs. As video content has become so important to businesses across virtually every industry, developing a mediocre campaign is highly unlikely to produce the kind of conversions and hype around your business that will make a long-term difference. Instead, choose to partner with CODI and our expert videography services will ensure your business puts its best foot forward in the online space.
With poorly conceived video campaigns resulting in a huge amount of wasted time, money and effort, working alongside a brand videography team that you can trust to get it right from the get-go is the smartest decision you can make for your brand. At CODI, we've led campaigns for some of the biggest brands in Australia and around the globe, with our work in social media marketing, photography and videography ensuring we have all the skills to boost your reach beyond your wildest dreams. Whether you're supplying us with a detailed brief or want us to develop an exciting campaign idea, we'll get to know your brand and its core target market to ensure our content resonates with your customers on every platform.
With our team comfortable working with various budgets and timelines, we'll do everything in our power to make your videography campaign a rousing success. Contact our friendly team to learn more about our comprehensive commercial videography services.

The CODI™ team always go above and beyond the call of duty to deliver exceptional results. I have benefitted enormously from their strong creative skills, widespread relationships and marketing expertise. I am so grateful to have the ability to work with them."
ANNA MITSIOS | EDIBLE BEAUTY AUSTRALIA
CONVINCED? REQUEST A FREE PROPOSAL