LE TAN
INFLUENCER MARKETING
THE MISSION
Le Tan is one of Australia's most iconic fake tan and sun protection brands. Launching in 1977, Le Tan have prided themselves on creating innovative products which allows your skin to glow all year round.
Le Tan engaged Tailor Group to help promote their new product range and drive content and impression objectives.
THE PROCESS
We engaged 20+ micro-influencers and macro-influencers to post about their new range for summer. These influencers created on-brand content which not only promoted the new products, but also gave Le Tan content to share on their digital channels. We worked closely with Le Tan to identify a select group of influencers that would create amazing content, shared similar brand values to the company and had a loyal and engaged following. Through the use of our internal influencer analysis software and Instagram scraping tools, we were able to identify a large group of influencers for the campaign.
Having identified the best influencers we worked closely with them to negotiate their involvement. We created a bespoke style guide for this campaign and shared all campaign details with the influencers to ensure clear communication of expectations and brand goals.
THE RESULTS
The Le Tan Influencer campaign saw over 20+ pieces of unique content created within a four week period. The combined follower count of our select influencers was over 1.26M+ users.
INFLUENCER AUDIENCE
Total potential audience of all influencers engaged.
MORE VIEWS
Doubled the target amount of impressions.
MORE AUDIENCE
Total potential audience was 134% of target.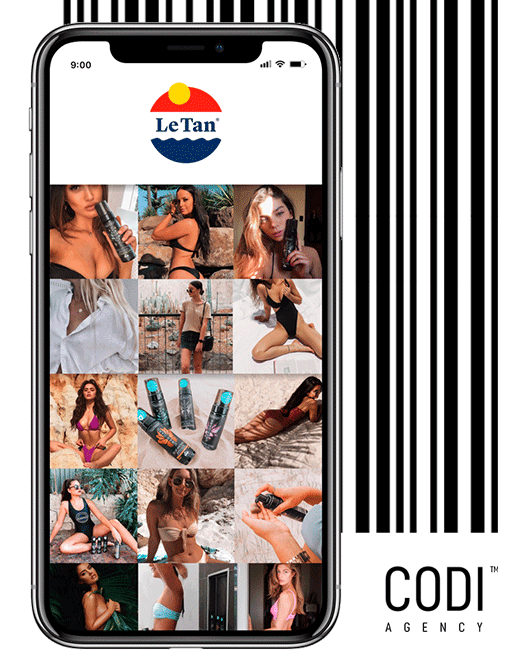 LENOVO
INFLUENCER MARKETING
THE MISSION
Lenovo is the #1 PC brand globally representing over 20% market share across 262m units of personal computer sales.1 Upon their consumer launch into Australia and New Zealand, CODI™ was engaged for a variety of content and social media activities with Lenovo as their goal was to introduce their consumer range to the market for the first time in the ANZ market.
THE PROCESS
Through careful customer segmentation and market analysis, Lenovo and CODI™ agreed that an influencer campaign targeted at early adopters in the fashion industry would be the most effective. We effectively negotiated partnerships with key fashion brands and activated Lenovo at two Mercedes Benz Fashion Week Australia collaborations with designer Toni Maticevski in 2016 and 2017.
CODI™ also managed an Australian first with the largest gifting of product to media and influencers at a fashion week. Front row guests at the Maticevski 2016 runway show were gifted a Lenovo tablet valued at $990. The total amount of product given away was in excess of $150,000.
Custom tablets were also created in collaboration with Maticevski. There were featured in another Australian first as they live-streamed the show as it happened directly onto the runway.
THE RESULTS
In 2016, we generated over 1,000 mentions on the #LenovoStyle hashtag and 195,000 engagements across all of our content. Our activation saw over thirty mainstream media mentions with Lenovo mentioned for the first time on Elle, Vogue and Marie Claire.
VIDEO VIEWS
Total amount of views on content.
VIEWS
Across all our content.
DOLLARS GENERATED
In media placements.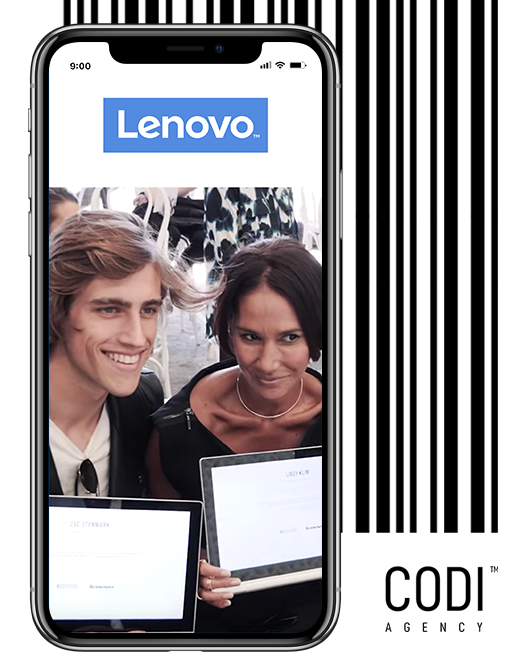 STTOKE
INSTAGRAM MARKETING
THE MISSION
Where else should one launch a new coffee accessory than in the heart of caffeine driven Melbourne? Sttoke engaged CODI™ to bring forth the internationally inspired Sttoke cup, a shatterproof reusable coffee cup that makes a statement with every sip.
THE PROCESS
We were engaged to launch Sttoke's social media platforms (Instagram and Facebook) and drive the direction of the platform as the brand established into the Australian market. With limited branding assets, and a growing database of insights CODI™ was tasked with taking charge of this platform. We established the creative direction, imagery and copy for the feeds. Launching on social prior to the product being available online or in-stores, we focused on generating hype prior to launch for a six month period. Once Sttoke had launched the brand had already proven its validity in the social media space allowing them to activate and partner with retail partners more effectively.
THE RESULTS
The Sttoke Instagram account became one of the fastest-growing lifestyle accounts in Australia, gaining 29,890 followers in just over 20 months.
ORIGINAL POSTS
delivered in 20 months.
FOLLOWERS
within 20 months.
ENGAGEMENT RATE
averaged over 20 months.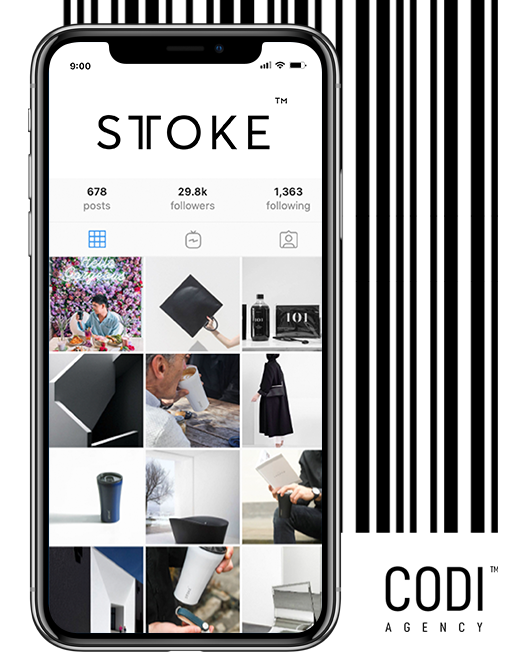 MERE
INSTAGRAM MARKETING
THE MISSION
MERE is one of Australia's most exciting new natural beauty brands. Inspired by and sourced from the untouched magnificence and unrivaled resilience discovered above and below Australia's pristine surface, their high-performance formulas work cohesively with our skin's natural ecosystem. MERE engaged CODI™ to launch their product through social media and Instagram to the Australian market.
THE PROCESS
MERE was poised to launch into the Australian market with a dynamic and unique product that had a strong point of difference. The CODI ™ team identified that education through content would be the most powerful approach. As such we focused on the raw Australian ingredients and key differences that sets the MERE product apart. With content generated highlighting the premium quality of the product and the ingredients, we paired this approach with photos of Australian landscapes, flora and fauna to further differentiate this product as "multi-tasking Australian natural skincare."
THE RESULTS
We have grown MERE from 0 followers at launch on the 18th of July 2018 to 12,825 in 12 months. We grew their account to 10k prior to officially launching their brand, so when they released their first products in April 2019 year, they already had an engaged audience.
ORIGINAL POSTS
delivered in 12 months.
FOLLOWERS
within 12 months.
ENGAGEMENT RATE
averaged over 12 months.